We have already given you the unexpected love of cats and dogs. But since we just can't get enough of these two perfect and adorable little furballs, we have prepared another batch of their unexpected love (and sometimes hate) relationship. Their genuine care for each other is something so unique and rare that even us humans wanted to treasure every single day (or minute) 😉
If you are excited to see their rare love and affection given for each, don't stop yourself from scrolling away. 😉
The perfect resting cushion.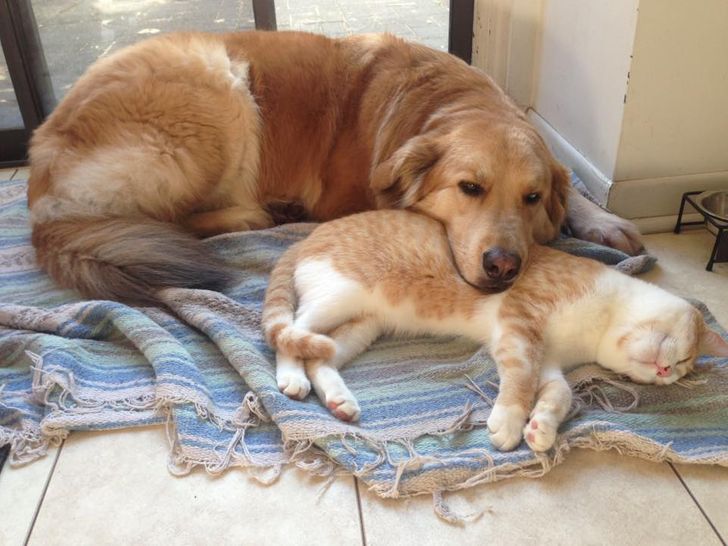 They just can't get enough of each other, that's all.
That's how you win at hide and seek!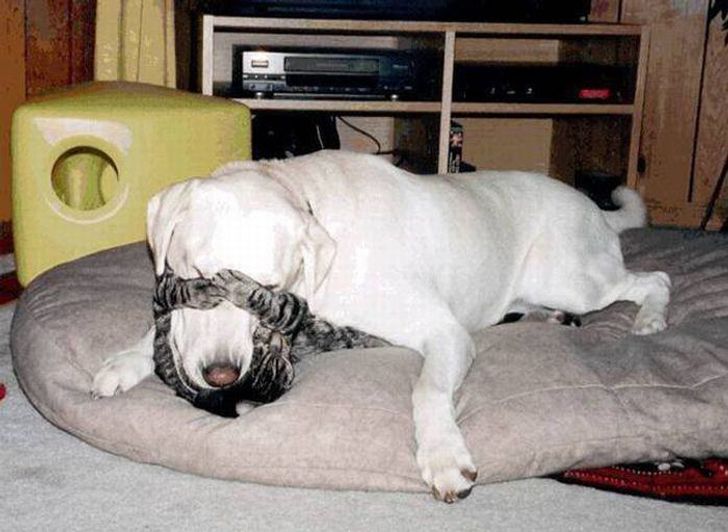 Sleeping buddies.
"He's a very handy dog, I can wear his ear as a hat!"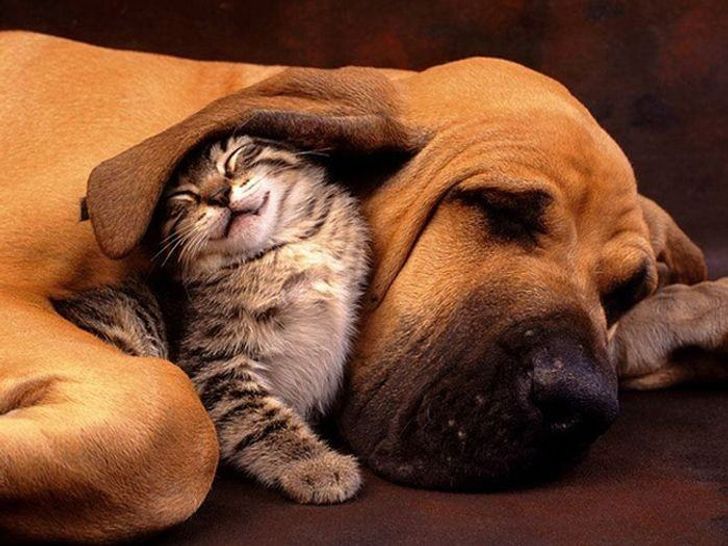 Chillin' buddies.
Puppy meets his future bestie.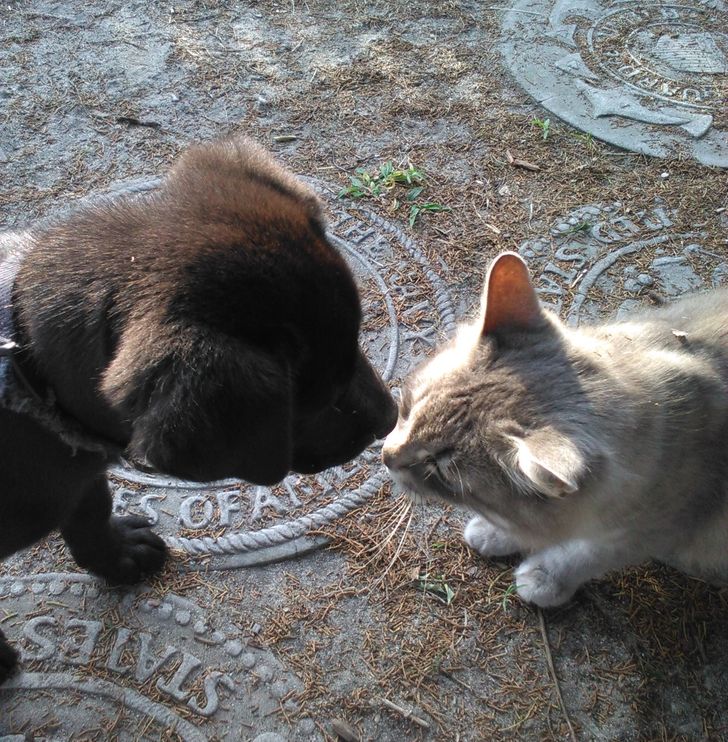 We are in-sync. We even know how to post for a picture. 😉
Besties forever and ever.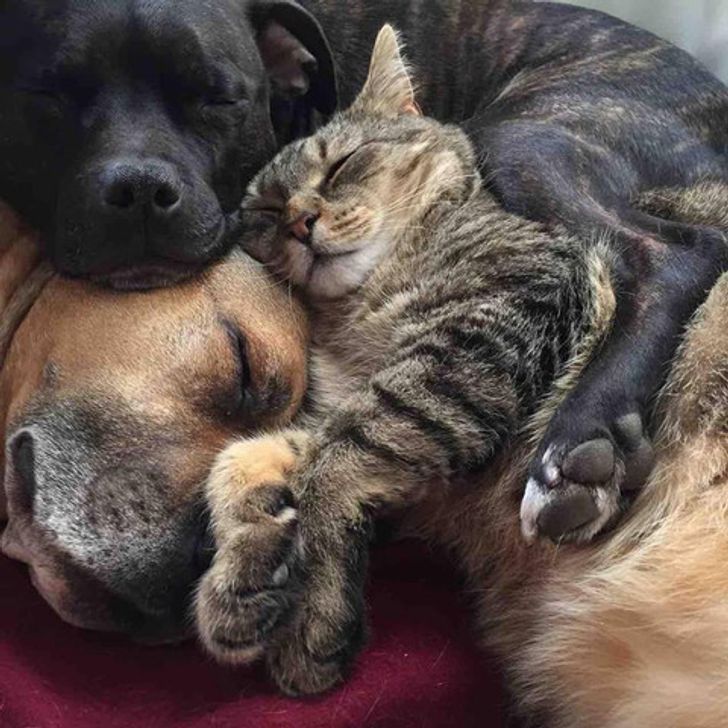 "Day 12 and they still suspect nothing."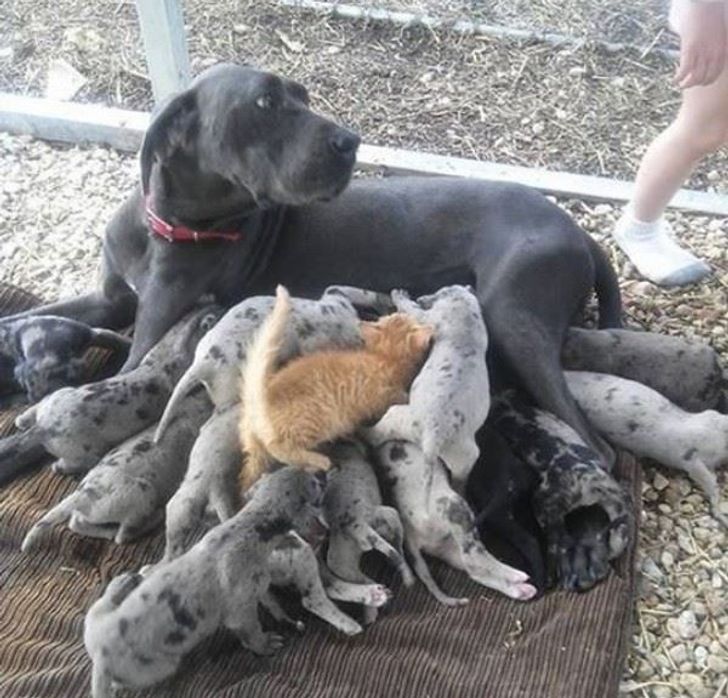 Partner in crimes. Apologizing together for their crimes, as well.
"I know, my cat is a jerk." But they still love each other, though.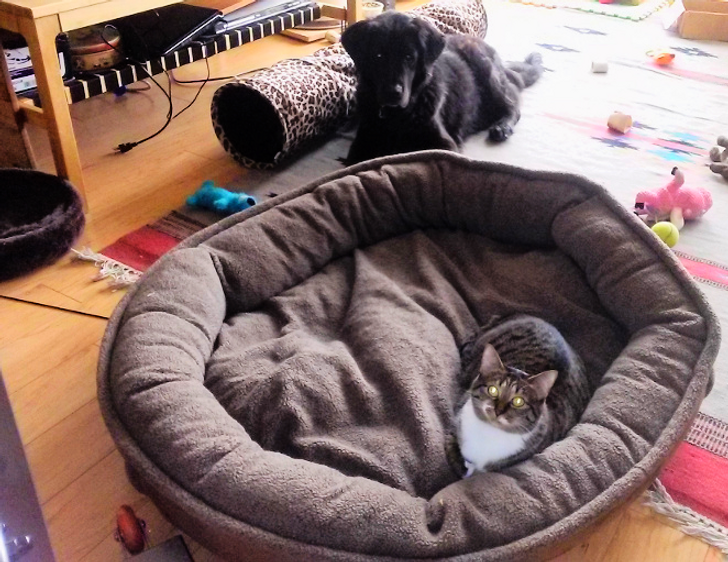 Sneak attack!
Tower buddies.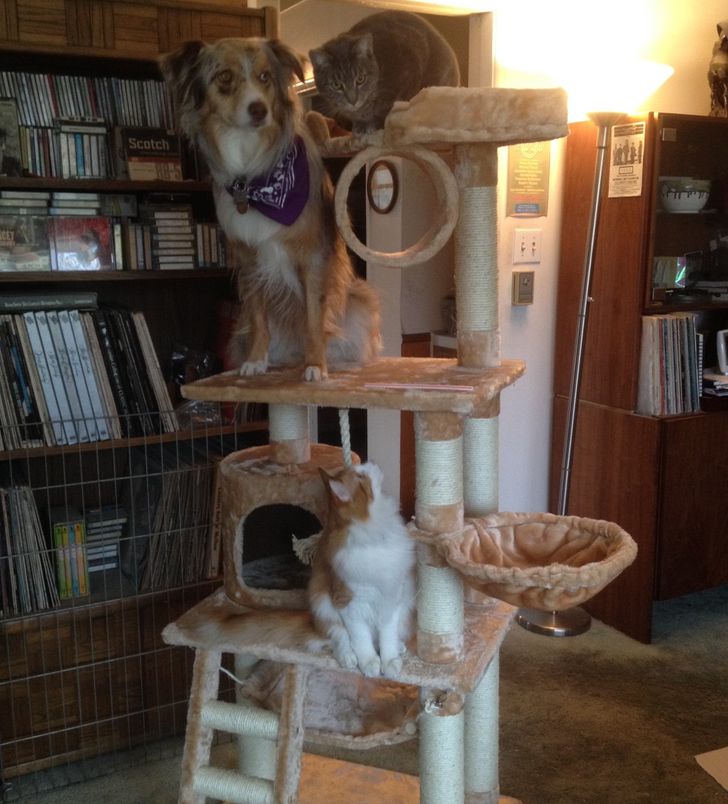 Even their sleeping position is in-sync.
We all know who the boss is in this relationship.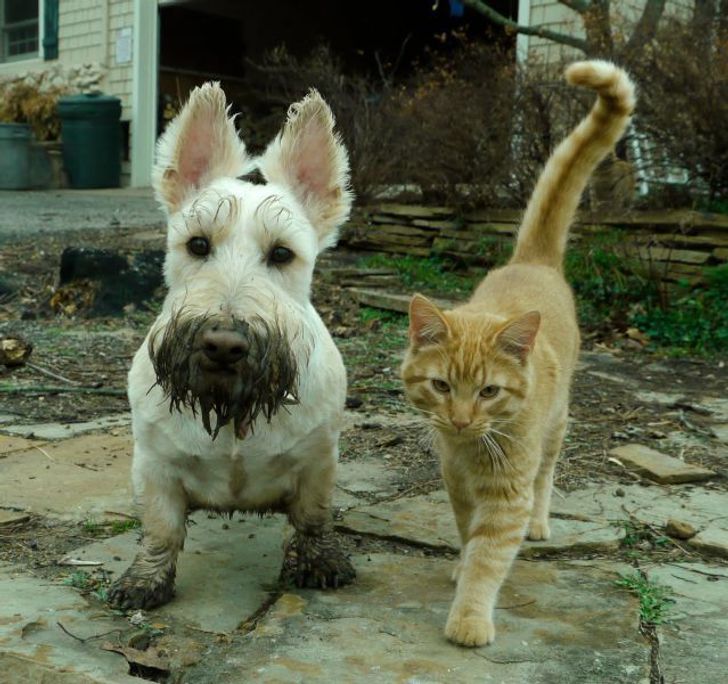 You will never distinguish which is the cat or the dog. They are of the same size. XD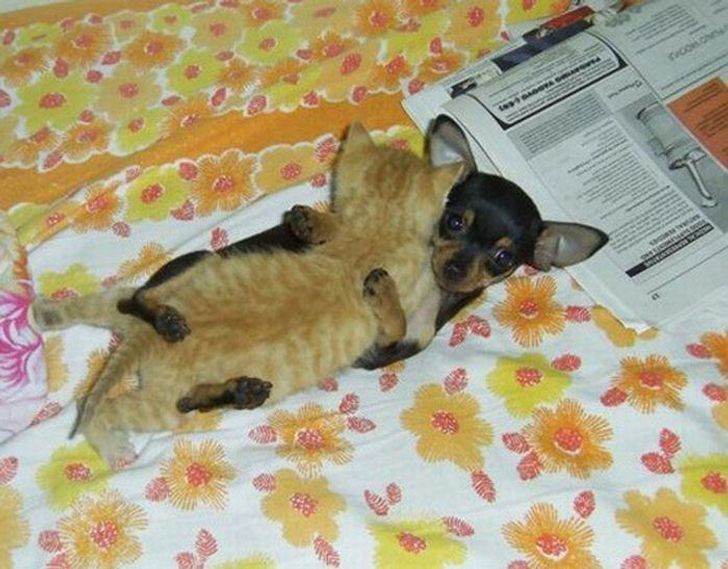 The perfect ride for the perfect bud.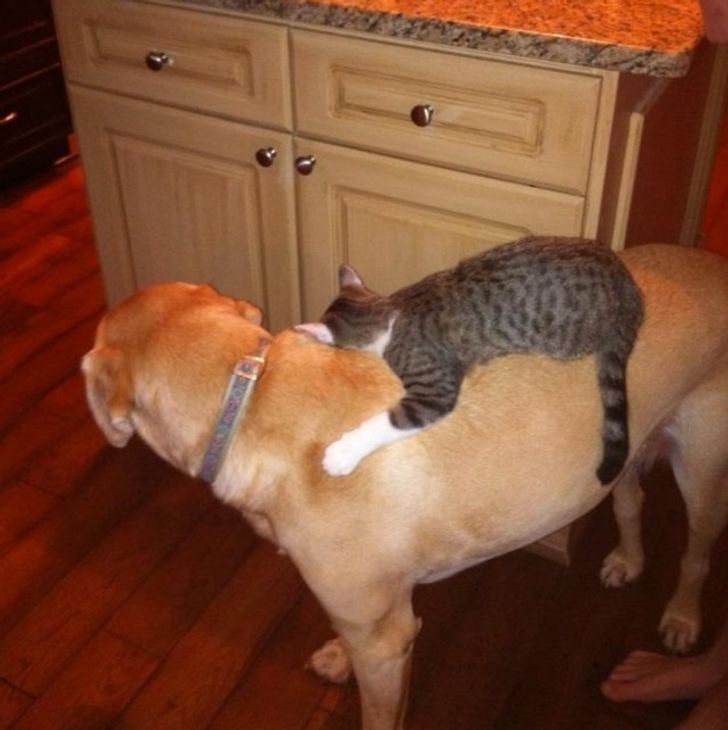 "My cat is naughty and my dog is too nice to do anything about it." That's the nature of their relationship.
Perfect pillow for the bigger fella.
"Just be quiet."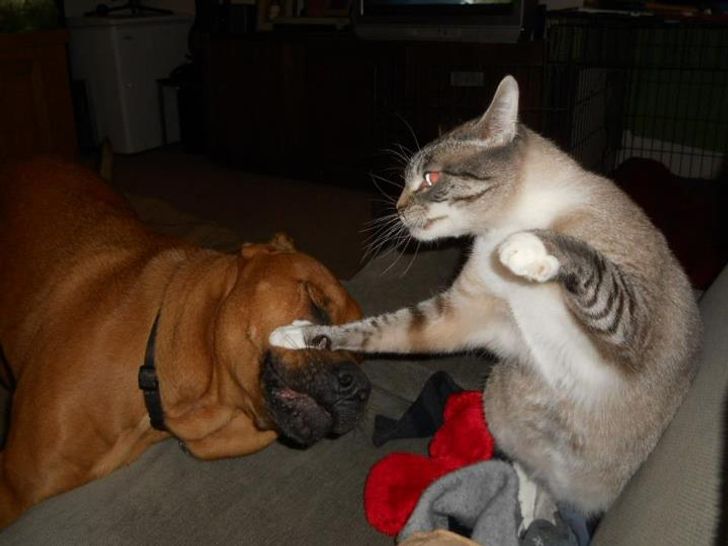 "Shhh, the kitten is still sleeping!"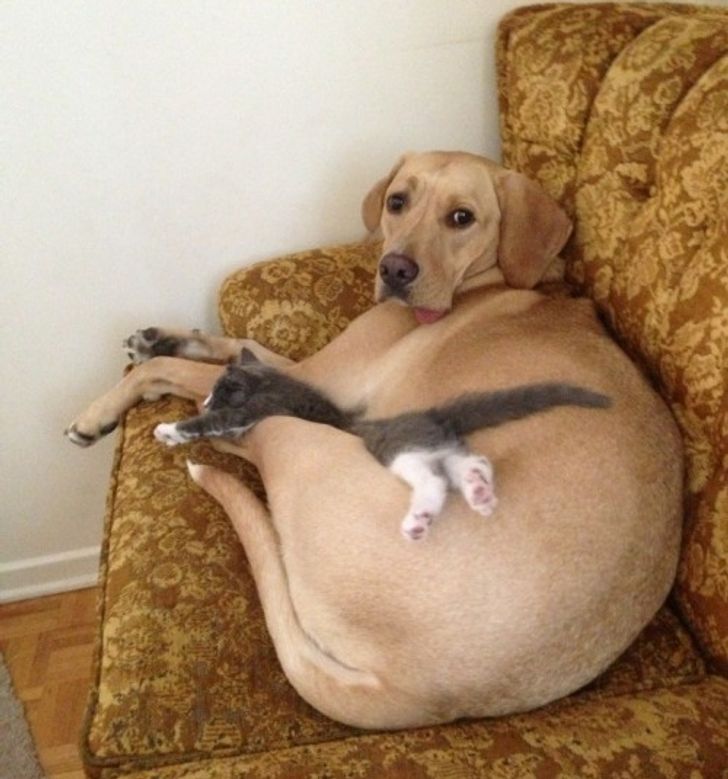 "And I was so concerned that they wouldn't get along."
"We found a stray cat while fishing. She and my dog fell in love immediately. I think we have to keep her."
"So, we got a kitten…" (And the dog loves her so much.)
Good morning kisses.
My buddy is just for me.
If you have your own cat-dog photos at home, share it with us in the comments section. 😉