Every once in awhile, we all need something that will make us happy and keep us away from all the negativity in the world. This is where our lovely, adorable, cuddly, and hard-to-resists little furballs come in.
So if you feel so tired after a full-day's work — you might have been facing a client's problem all day, or have been trying to solve an urgent company issue — don;t be so stressed-looking because we got you covered. Inhale some good energy, exhale the bad ones and relax yourself while watching these little doggos that will surely melt you heart and make you forget all the stress away. 😉 You don't believe us? See for yourself.
"My dog looks like she's proud of what she did." We are also proud of you, Big mama.
"My dog intentionally fake coughs to get more attention. If this isn't intelligent behavior, I don't know what is." Now we know that us humans are not the only one who knows how to fake it. 😉
"I bought it to go on hikes. She hates me." The displeased look in the dog's face is so adorable.
"As a maintenance tech at an apartment complex, I don't enter an apartment that has a dog if no one is home…except for Brutus. Brutus just wants to help." Look how excited he is to get things done!
Because it's comfortable. We all pray for the laundry basket to survive. XD
"It was at this moment I realized I was powerless against this dog…" Well, who wouldn't!
What having dinner looks like when you own a dog. Feels like someone is constantly checking the calories you eat.
It's as if this Pomeranian came from your nightmares! Holy macaroni!!!!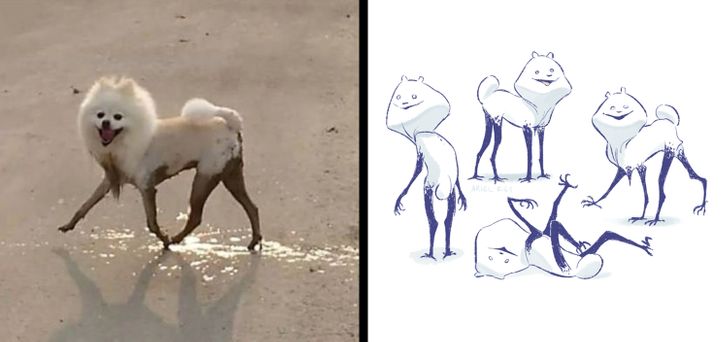 When you try to discipline a husky: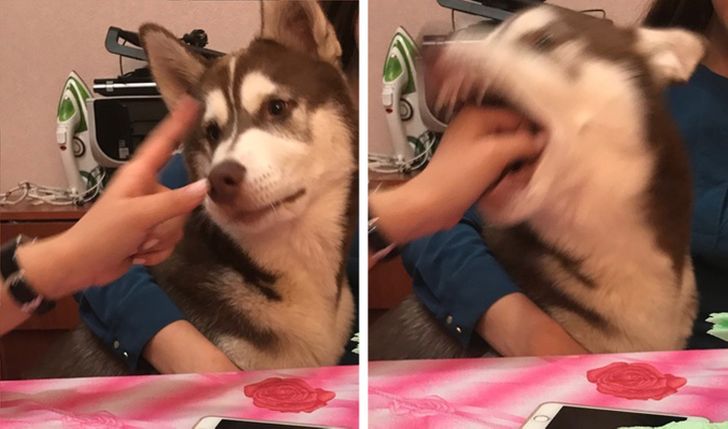 "My best friend's first and most likely last camping trip. He's still alive! Just too old to go adventuring."
"Good boy cosplay"
"I love saying goodnight to this face each night. Side note: Rosie sleeps with her bone and treats it like her baby." Her goodnight sleep will surely make your day complete. Don't you think?
"Girlfriend and I adopted a puppy, he fell asleep on the table his first day out on the town." Where did you go partying last night, pal?
"Our dog carries a piece of dog food with him around the house. Sometimes, he licks it while sleeping." A sweet taste of comfort for this little fella.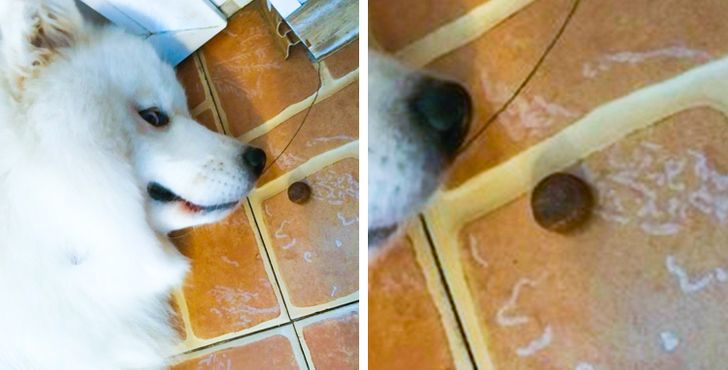 "I wasn't sure where she was, so I called her name and was greeted by this." Good morning, human. I love you!
"My old man knows the right way to spend a Sunday in Florida."
"Jewel and I drink coffee together every morning, she has her private glass there and drinks milk foam. She will be 16 soon." A great way to start the day.
"My puppy has nailed the 'walking past a coworker you don't really know' smile already." We should start working on this smile. XD
We hope we made your day a little lighter and less stressed with all our happy doggo photos. Have a wonderful day ahead! 😉